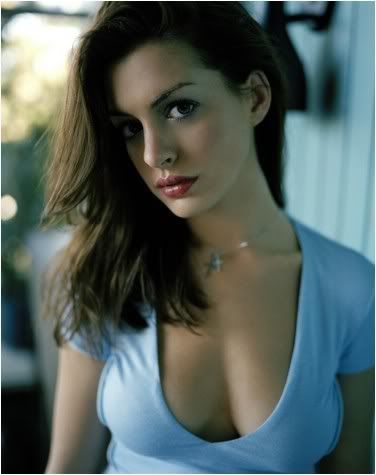 Anne Hathaway has built herself a highly regarded career, but like many actors Hathaway has had good movies and not-so-good movies. Here are 2 of her best works, that we thought were worthy of praise...
The Princess Diaries
The Princess Diaries is a comedy-drama film and the screen adaptation of Meg Cabot's 2000 novel of the same name. The film stars Anne Hathaway as Mia Thermopolis, a teenager who discovers that she is the heir to the throne of the fictional Genovia, ruled by her grandmother, Queen Clarisse Renaldi, who is portrayed by Julie Andrews. It also stars Heather Matarazzo as Mia's best friend Lilly Moscovitz, Héctor Elizondo as Renaldi's head of security, and Robert Schwartzman as Lilly's brother, who has a crush on Mia.
The movie itself is charming. Watching Mia's progression from an average teenager who pukes (literally) at the thought of public speaking to a royal figure is inspiring and fun. Mia's clumsiness is the cause of much of the movie's humor. During her first formal dinner as a princess, she starts a fire and causes chaos when a waiter trips over her as she picks up her dropped food off the floor. She undergoes a make-over, prepares to rule a country and deals with the press all while managing to stay true to herself. She embraces her newly acquired identity and intertwines it with her own personal one.
Mia's relationship with her grandmother, Queen Clarisse (Julie Andrews), is touching. They start off roughly, but gradually become as close as, well…grandmother and grandchild. Queen Clarisse teaches Mia about royal life while Mia teaches Queen Clarisse about average life with corndogs, arcade games, and convertibles. Queen Clarisse overcomes being just a queen to Mia and allows herself to put their family relations before their royal ones. Princess Diaries is a cute tale of friendship, the importance of family, and responsibility.
The Devil Wears Prada
The Devil Wears Prada is a 2006 comedy-drama film, a loose screen adaptation of Lauren Weisberger's 2003 novel of the same name. It stars Anne Hathaway as Andy Sachs, a recent college graduate who goes to New York City and gets a job as a co-assistant to powerful and demanding fashion magazine editor Miranda Priestly, played by Meryl Streep. Emily Blunt and Stanley Tucci co-star in support of the two leads, as catty co-assistant Emily Charlton, and critical yet supportive Art Director Nigel, respectively. Adrian Grenier, Simon Baker and Tracie Thoms play key supporting roles. Wendy Finerman produced and David Frankel directed; the film was distributed by 20th Century Fox.
"The Devil Wears Prada" features Anne Hathaway along side the legendary Meryl Streep in which Hathaway plays a junior assistant to the editor-in-chief (Streep) of a fashion magazine titled Runway. Andy Sachs (Hathaway) immediately finds the job difficult and is looked down on by virtually everyone in the office. Without any training, Andy must figure out how to do her job on her own. Streep's character, Miranda Priestly, is harsh, blunt, and usually just plain mean. She calls Andy fat and insults her fashion sense, as well as demands her to be on-call at all times. Andy even had to miss her boyfriend's birthday to be at Miranda's side at a formal event where she had to know all of the guests' faces and names since Miranda is supposed to, but does not.
Despite Miranda's icy personality, Andy seems to want her to like her. She strives to prove to Miranda and her co-workers that she is capable and can excel at her job. Andy is a likeable and strong woman who does not let others hinder her motivation. Hathaway fits the part and is believable as Andy.
In the end, Andy walks away from the job that, according to many other characters in the movie, "millions of girls would kill for." She takes a position at a local newspaper instead. The last time she sees Miranda is on a street in New York. Andy is walking on one side of the street when she spots Miranda getting into her limo on the other. Miranda glances at Andy who waves, but does not acknowledge her. Once Miranda is in the car, she smiles to herself. Perhaps Andy's biggest accomplishment is breaking into the interior of Miranda Priestly, who tells the man hiring Andy that he would be an idiot not to take her. "The Devil Wears Prada" demonstrates that there is softness hidden under even the hardest of surfaces-and that is encouraging.